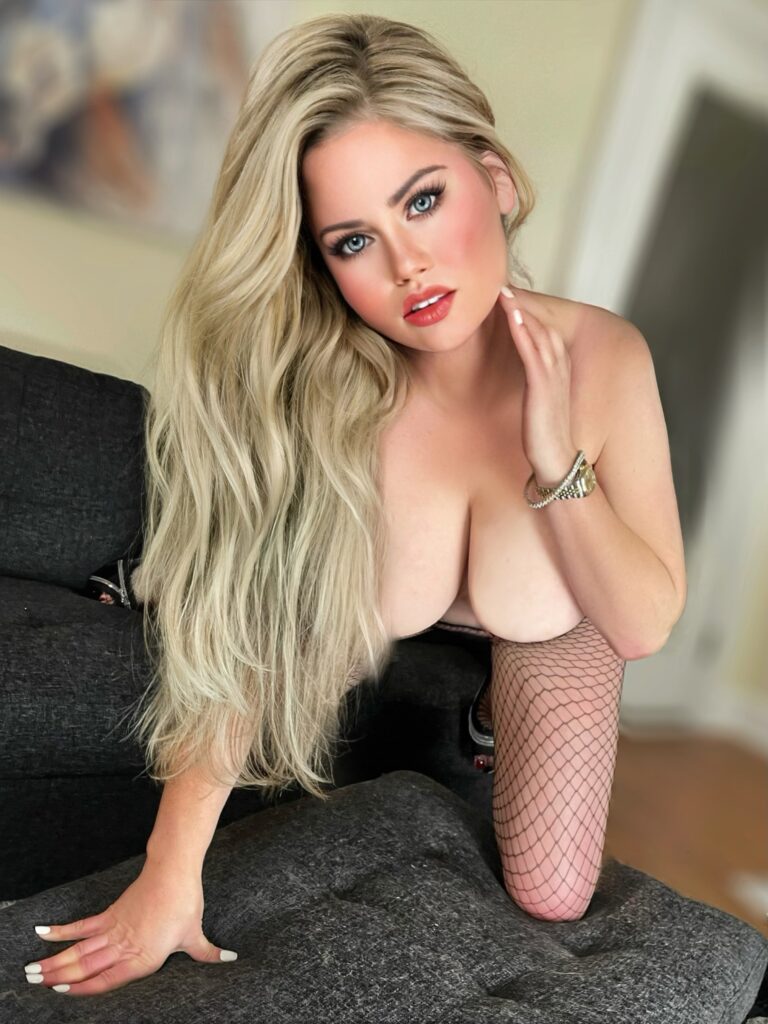 Ask Me Anything
A few weeks ago I asked y'all to submit your AMA questions to my Playboy or OnlyFans accounts.
Wow! You guys have a LOT of questions!!! Those that were a little TOO HOT can't be included on here but you can check your DMs.
So, without further ado . . . let's get started!
Question 1 - "What do you do for fun"
     Answer: I love playing tennis, listening to live music, going to the movies and eating buttered popcorn, trying new restaurants, binge watching my favorite tv shows, watching The Walking Dead, shopping, cooking, exploring new towns, travel, the beach, playing in the snow and many other activities.
Question 2 - "Do I have a boyfriend?"
     Answer: Nope! 
Question 3 - "What do I look for in a guy?"
     Answer: There is no substitute for chemistry! I love a good kisser and someone who gives great hugs. A guy who can make me laugh is TOPS! I love to laugh and a sense of humor is critical. A guy must be loyal, honest, compassionate, and have a heart of GOLD. 
Question 4 - "What turns me off?"
     Answer: I will not be around self absorbed guys who only think of themselves. I'm looking for some who puts others first. Negative energy people really don't vibe well with me. I'm very positive and I want a guy who believes in the impossible. A dishonest or disloyal guy simply doesn't work with me. We've all dated people who weren't truthful or not loyal and dealing with the aftermath of that is not fun! Basically I want a man to be a man with all the qualities I mentioned earlier. 
Question 5 - "What's my favorite cuisine?"
     Answer: Mexican food . . . Hands DOWN! I love spicy food! I also love pasta, snow crab, a perfectly cooked filet, pizza and a juicy cheeseburger with fries of course!
Question 6 - "Do I like animals?"
     Answer: I LOVE animals! I love horses but I'm not a skilled rider. I just admire their beauty. I love cats and I am in the process of bringing home a new Shetland Sheepdog puppy who will be named, Bandit!
Question 7 - "What's my favorite city?"
     Answer: New York City is my absolute favorite place! NYC during Christmas is simply MAGIC! 
Question 8 - "Do I do custom photo shoots?"
     Answer: Absolutely! Just shoot me a DM within Playboy or OnlyFans and we'll talk!
Question 9 - "What is new with you?"
     Answer: Actually, a LOT is new with me! First of all, I am getting a new puppy next week. His name is Bandit. I will have a new YouTube, IG, Twitter and TikTok for the two of us. We will be Blondie and the Bandit. haha Hope you guys like it!
Question 10 - "Why don't you reply to messages on social media?"
     Answer: I would LOVE to respond to all my messages that I receive on social media. I receive so many that it is impossible. If you want to talk to me, please subscribe to either my Playboy or my OnlyFans accounts. These are the only places that I will respond to DMs.  
This has been so much fun and thanks to everyone who wrote in. I couldn't answer every question due to the volume. I have been super busy creating EXTRA HOT and EXCLUSIVE Content for My Playboy and OnlyFans accounts.
If you are a subscriber, then you already know that I update DAILY with high quality content. Most of the compliments I receive are in response to the HIGH QUALITY photos that I share with my subscribers. You've also shared with me how much you appreciate that I provide new photos every single day!
I recently posted here regarding my new SHOP creations which will be available soon.  I will be producing a 2023 Calendar and you can get the details here! Ashley's Calendar 2023
In addition to my calendar, I will be adding other items soon as well. Just check the link above for details.
Moving into the rest of 2023, I hope to have many new adventures, so please bookmark my site and check my * News * tab to keep up with all updates and exciting news regarding my brand.
If you are having trouble navigating my site, just click the 3 bars at the top right of your mobile device or the tabs from your laptop or desktop. I want to thank you all for continuing to support me on both of my platforms! You guys keep me online and keep my brand going! I appreciate all of you and thank you so much.
If you have any suggestions or requests, please let me know within my Playboy or OnlyFans accounts. I wish you all a wonderful weekend! If you aren't following my socials yet, please subscribe, like and follow! You can find ALL my Social Media Accounts here. Ashley's Social Media I have posted a few new pics in my Gallery for you guys! I hope you enjoy.
Happy Weekend!
XOXO
Ashley