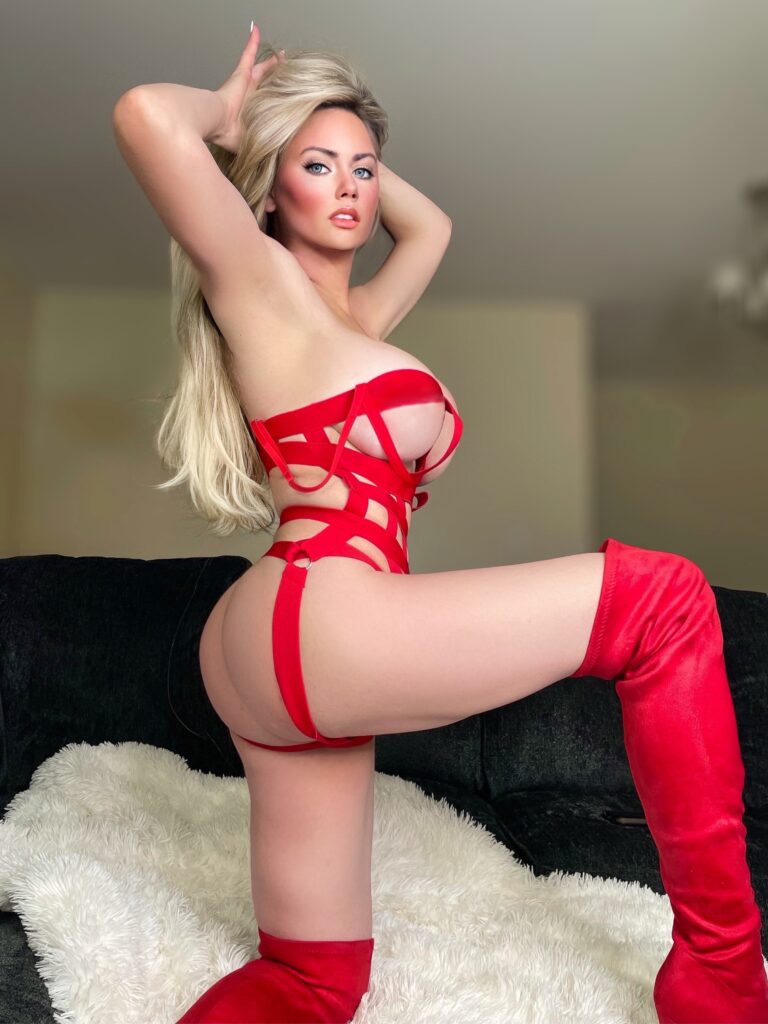 UPDATE TO MY UPDATE
SO, this morning, I woke up to this e-mail from OnlyFans. So, for 6 days they suspended my account while they reviewed FOR WHAT! I promise to make this up to you and I have so many awesome sets planned for the next couple of weeks! You guys will be verrry happy! Just wanted to give you an update! I'm BACCKKK and Happy Tuesday!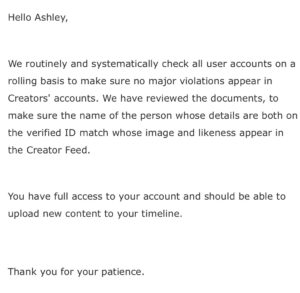 IMPORTANT UPDATE
If you are a current subscriber on my OnlyFans, I want to let you know how much I appreciate your support! I wanted to let you know that the reason I have not updated in the last 4 days is because OnlyFans has temporarily "paused" my account. Compliance has falsely accused me of a violation regarding my account and we are working together to resolve the issue. 
It is very frustrating when you are dealing with an entity like Only
Fans who is slow to respond and does not put their creator's interest as a priority. After 4/5 days of attempting to resolve this issue, I am now working with an attorney who is going to determine the exact issue that is at play here. FINALLY!
So, stay tuned and I will certainly keep you updated as this process continues. I feel very confident I will be up and running soon as I have committed no violations. 
Good will always triumph evil and I know this will work out. I have my faith and the love of my supporters. Thank you for understanding and for your patience!
I have so many new sets scheduled for you - including the cutest little "Baby Pumpkin" lingerie set for Halloween. Let's just say the lil pumpkins are very strategically placed! haha
I wish you all a wonderful Monday and an amazing week! Be kind! Once again, I thank you all for your kind words and your support. You amaze me every single day!
XOXO Ashley