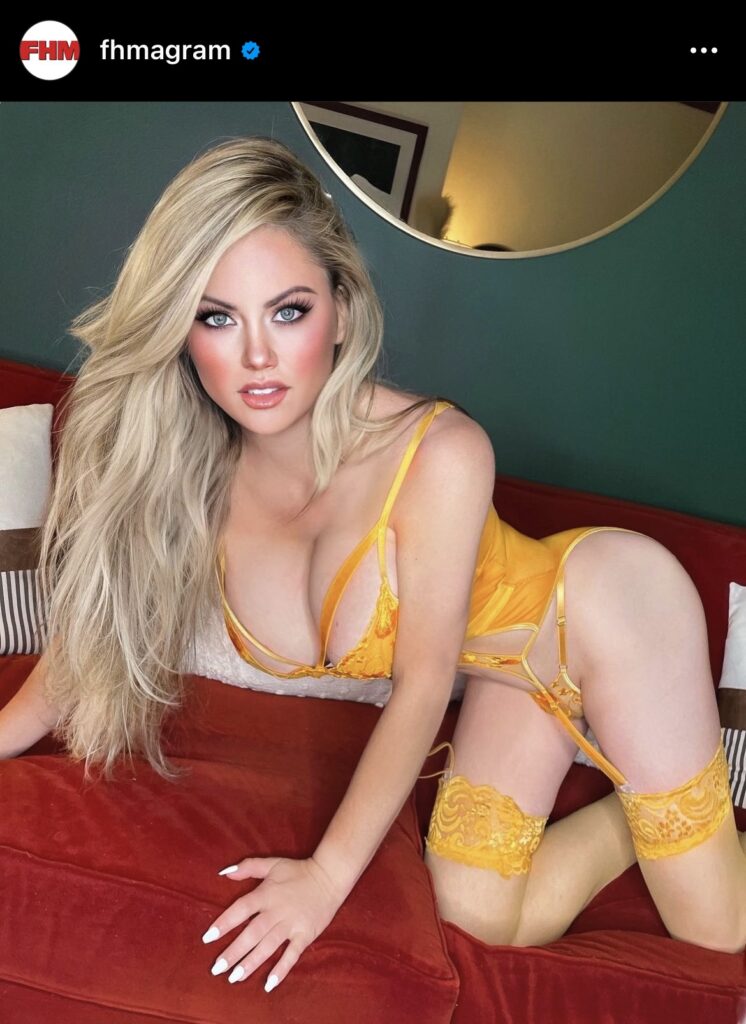 Happy WEEKEND!
My week was crazy and I can't believe it's Saturday already.
Just wanted to share my happiness with you. Yesterday, FHM Magazine shared my photo on both their Instagram AND their Facebook!
I was very excited and wow at the response from you! Thanks to all of you for your likes and comments. It truly meant so much to me. Also, a special thanks to all my new subscribers both on my OnlyFans and my Playboy!Your support means everything.
I love hearing from you so please DM me inside one of my two sites and let me know what kind of content you would enjoy seeing in the future.
Once again, thank you! If you head over to check out my post on FHM's pages, please like and leave a comment.
I'm going to enjoy this Saturday! I'm thinking Mexican food today with guacamole and queso and burritos and MARGARITAS! haha
I'll try and grab a photo or two and maybe even post a new TikTok.
So CHEERS to the weekend and the beginning of a new week. I wish you all the happiness in the world and may your week be filled with joy and love. Remember, life's short . . . live it up and be KIND!
XOXO Ashley